Sewer Work and Insulation In Moose Jaw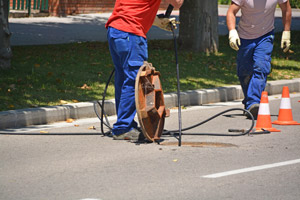 HBT Enterprises Ltd. is a contractor located in Moose Jaw providing sewer line service to the residential, commercial, and agricultural communities.
The services provided are:
Inspections of the sewer line from the house to the city main, or to a septic tank using a video camera. The inspection allows us to give an opinion on the condition of the sewer line and also an estimate of cost to clean or replace the line if necessary.
Remote cleaning of sewer lines using advanced methods. After the line has been cleaned, we provide a video of the cleaned sewer line.
We can replace the existing sewer line, if required, by a method called pipe bursting replacement. This doesn't interrupt or damage your front yard, and also involves installing a backflow preventer in the basement as part of the procedure.
As HBT's motto says, "be proactive, have your sewer line camera inspected and save your basement and front yard."
HBT Enterprises Ltd. is also the distributer for Quik-Therm Insulation, a high performance EPS insulation. Please visit their website at quiktherm.com for more information.