Sewer Services in Moose Jaw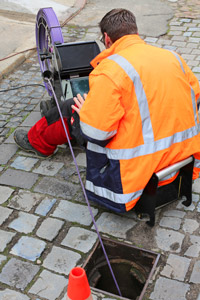 HBT Enterprises Ltd. of Moose Jaw offers a range of sewer services for residential applications. Read through our services below and if you require any or all of them, give us a call today.
Sewer
We provide a variety of sewer work that includes inspections and cleaning for real estate properties in the area. Plenty of individuals want to know the condition of the sewer line of any home they might be interested in purchasing. This is one of the most crucial inspections you should invest in during the home buying process! Our sewer inspections are completed using high tech camera and video to view every corner of the system. We will survey the sewer lines with this equipment to learn all of the details about the condition or materials used.
The remote cleaning services we offer utilize air tools and a camera to find the roots that need to be cut out. Our technicians are trained and have the expertise to provide precise, thorough cleaning of sewer systems in order to avoid future mishaps. We offer additional pipe bursting as a preventative and replacement service as well. Our contracting team also has experience with lateral sewers.
All of our sewer services are available at no disruption to your yard! We will make sure to clean up after ourselves and leave your yard or landscaping looking as it did before we arrived. For ultimate solutions in your sewer system, give the professionals at HBT Enterprises Ltd. a call today.
Installations
We offer water and sewer line installations by pipe bursting methods to residential buildings as well. To learn more about what we can install for you, please give us a call today!